This blog attempts to chronicle the extreme violence and secret genocide being committed against the white minority of South Africa. Tens of thousands of whites have been murdered since 1994. Brutal torture and rape is common and not even the young or elderly are spared. Quotes: "Kill the Boer, Kill the Farmer" - Peter Mokaba (ANC). "When Mandela dies we will kill you whites like flies" - Mzukizi Gaba (ANC). "We the members of MK have pledged ourselves to kill them, the whites" - Nelson Mandela.
Sunday, 14 June 2009

Vir meer artikels, raadpleeg asseblief die argiewe en soekenjin in die sykolom.
For more articles, please use the archives section or search engine in the sidebar.
Ontvang Berigte
Receive Updates
"My volk gaan ten gronde weens 'n gebrek aan kennis" - Hosea 4:6
"My people are destroyed from lack of knowledge" - Hosea 4:6
Volksmoord Teller
Genocide Counter
Solidariteit Radio
Genocide Watch
Perspektief
Vlad du Plessis
Weerbaarheid Handleidings
Dr. Francois C. Terblanché
Beeldmateriaal
Videos
Stuur u videos aan:
Submit your videos to:

Carte Blanche report on farm murders in SA
Onslaught against the peoples of SA
Plaasmoorde Fotos
Farm Murder Photos
Stuur u fotos na:
Submit your photos to:


Top Rubrieke
Posts Of Note
Stuur u stories na:
Submit your stories to:


Mandela & the Church Street Bombing
'Steal from whites'
Marxists destroy new South Africa
The rape of a nation
Rape 2 and call me in the morning
Adapt and die - South Africa's new motto
Farms of fear
The Criminalization of South Africa
It's not crime, its war
Whites no longer welcome in South Africa
Why the violence?
Let Africa Sink
Africa has no conscience
The ominous parallels
Stop feeling guilty!
The feel-good history of Africa
Child Rape In The New South Africa
Affirmative Action is an Oxymoron
Maak die ANC steeds oorlog teen die Afrikaner?
White genocide may loom in South Africa
Nelson Mandela Singing About Killing Whites - Folkets Nyheter
Who impoverished the rest of Africa, Mamphele?
Mandela Has no Clothes
To our neo-liberalist friends: One day we will meet you in hell
The ugly truth about democratic South Africa
Onslaught against the Peoples of SA
The Genocide In Democratic South Africa
Terror and 'anti-racist' racism
Mbeki Puts On Thinking Cap To Wrestle With Crime
Oorlogskind - War Child
Whites have reason to be afraid
Die Suidlanders Inligting DVD Jan07
The death of the Noble Savage
Obliterating the History of the Whites in South Africa
Mugabe, Mbeki, Maliki: They're Our Boys
Verklaring vanaf Gustav Müller 15 Mei 2007
Revolutions eat their children
Remembering: The Boer soul walk
Black crime in South Africa
Why I'm fleeing South Africa - Anne Paton
Stop! Africa wants to get off the bus
Self-defense: A universal right
How Evil was Apartheid?
The nerve of Nelson Mandela
South Africa: What Future Is There For Whites And Other Minorities?
Afrikaner-Israel sal nie werk met vreemde arbeid
Springboks do Nelson Mandela Salute
It's elementary, my dear Watson
Re: Uhuru
Cry of Silence - "The Cultbury Story"
Erasing The Afrikaner Nation
Volksmoord is sulke swak maniere
Nelson Mandela and the rainbow nation
Criminal Conditioning in South Africa
Violent Crime in South Africa: Nothing More Than Government Endorsed Retribution for Apartheid
How to beat Global Apartheid
Diocletain's "Problem-Reaction-Solution" in South Africa
Where's Minto's HART?
Jamie's Story
Reactive and petty versus savage genocidal racism
Stilte oor 100 000 blanke slagoffers in SA
Gehamer op blankes
Plaasmoorde is 'n werklikheid
New South Africa - a country ruled by criminals
Die ANC het volksmoord vervolmaak
Is SA crime a 'race war'?
Afrikanervolksmoord
Antwoord op: "Teiken: Ras of rykdom?"
Sierra Leone Syndrome Moves South
Wat se die wereld?
A white South African testifies: "There exists in South Africa today a racial hatred that I never experienced in my youth"
Gruwelijke moorden op blanke Zuid-Afrikaanse boeren
Stam-kultuur vernietig SA
Tijd om het zwijgen te verbreken
Kill the Boer, kill the Farmer!?
Mandela - The legend and the legacy
Not the Gandhi of South Africa
Ontzettende toestanden in Zuid-Afrika
Nelson Mandela the puppet of Communism
Rape, robbery and anguish in the new South Africa
The Aida Parker Newsletter - Special Issue (1998): SA's Bloody Road to Ruin
The "Real" South Africa
From Economic Powerhouse to Rape Capital
Die, the Beloved Country
Klaar voor de genocide
Die rassistiese ster op die Springboktruie
Black Rule Brings Inevitable To South Africa
Vertel die mense van die volksmoord
Meer Misdaad en Geweldskonflik
Mandela is the problem, not the solution, Breyten
Ope brief aan FW de Klerk
Wo Afrikaaner unter sich bleiben können
Afrikaner Weerbaarheid
Afrikaners moet hulself bewapen
Gun ons ons Boerestaat, en ons gun julle jul Mzanzi
ESSA's sal uiteindelik soos Rhodesiërs verdryf word
Hypocrisy when white boys brutalised by a black
Letter to Swiss Government institutions
Brief für die Schweizer Regierung
South Africa World Cup 2010, and the shooting's already started
Gaan jy 'n ander se afgod dien?
die revolusie begin eerste op die plase
Waarom alle volksbewuste Dietsers moet saamwerk
Beskawingsbotsing: Waarom die PVV die Afrikaner se saak behoort op te neem
ANC - VIP's of Violence
Sokkerwêreldbeker 2010: Laat ons leer by die Tibetane
Die huidige bedeling: Waarom swartes blankes sal uitwis
Uw artikel:Zuid-Afrika valt niet te beveiligen
The real St. Mandela
Nelson Mandela & the South African farm murders
Birthday Tribute: Nelson Mandela photo montage
Mandela die terroris
Is huidige onluste die voorspel tot revolusie?
Afrikaners targetted in pogrom
Afrikaner middelklas moet betrokke en paraat word
Short-sightedness has robbed the Afrikaner people of a future
'n Volk onder beleg
Ek het stellig geen keuse buiten emigrasie nie
Rapport en Afrikaans se joernalistieke krisis
Mediese Handleiding - Dr F.C Terblanché
Oorleefhandleiding - Dr F.C Terblanché
Blydskap oor Kanadese vlugtelingstatus is voortydig
Internasionale Presedent: Blanke Suid Afrikaner Kwalifiseer as Vlugteling
Alles stil en onrustig op De Wildt
Waarom sou Afrikaners nié Engelse skole afbrand nie?
Oos-Vlaandere nou ieder en elk s'n
6 September
Suid Afrika se witwarm vraagstuk: tussenrassige misdaadkoerse
'n Motorbom vir Heerengracht 40?
Solidariteit Radio: Plaasmoorde slagoffers se name uitgelees
Die keiser is inderdaad kaal
Terrorisme en Terreur
South Africa and its anti-white legislative structure
Media24-meningsvormer pleit vir Afrikaner-selfmoord
Did 142 academics & others get it wrong on crime?
Watse erfenis is daar vir wit mense oor om te vier?
Misdaadmekka
Kill a woman, steal a TV
Mugabe: Remember the Lancaster House discussions Englishman
Stuur ons af op 'n blanke volksmoord?
The Elim Mission Massacre: Lest We Forget
Whites under a sword
Afrikaners face an organised Rwanda-style genocide
Staan saam vir 'n doel!
Nelson Mandela and friends promoting Ubuntu
Die mier en die sprinkaan
Plundery gaan tot 'n ekonomiese ramp lei
Hate Crimes Against Minorities in South Africa
Dan Roodt responds to Sunday Times
Swart dwaling en wit woede
En as ons klaar gekla het
Lesse te leer uit Nederlanders
Hou vol, Zuid Afrika!
Ethnic Cleansing In South Africa
South Africa's Ominous message to Europe
Nkosi, seën ons met apartheid
Vonke spat by minderheidskonferensie
Afrikaners moet soos Europa na konserwatiewe wortels terugkeer
Kerro ihmisille kansanmurhasta
Die wit newels van waansin
Die Hart van 'n Hond
Gereduseer tot slegs 6%
Breek die regte mure af!
Blanke solidariteit teen regstellende aksie
New Coffins, Old Flags, Microorganisms And The Future of the Boer
The new racism
Als Sinterklaas in Zuid-Afrika
Wat doen ons?
Welgedaan, die Azaniese Naspers en die Azaniese SAPD
Was Dingaan die eerste transformeerder?
PraagTV: La Rochelle Geloftefees
NP is uit sy broek onderhandel
Om met jou ma se verkragter te speel
Bundles of Sorrow

Kommentaar
Comments
Stuur u kommentaar na:
Submit your comments to:

Volgers
Followers
Boycott Soccer World Cup 2010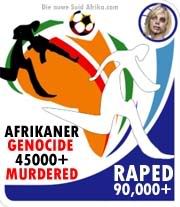 Meningspeilings
Polls
Boeke
Books
The Scourge of the ANC by Dan Roodt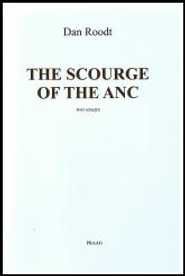 Out of America: A black man confronts Africa by Keith B. Richburg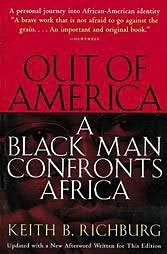 Shooting back: The right and duty of self-defence by Charl van Wyk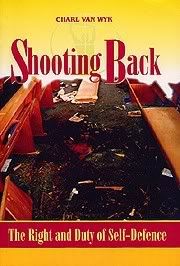 Nog Beeldmateriaal
More Videos
Africa Addio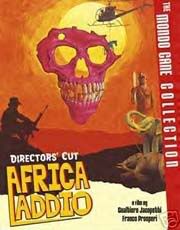 Afrikaner Sportgode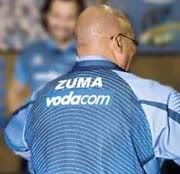 "Oor die algemeen vaar ons sport besonder goed, wat altyd 'n aanduiding is dat 'n land vrede binne homself ervaar..." - Jacob Zuma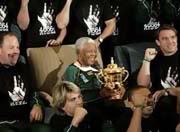 Nelson Mandela "Playing the enemy".
Nog Aanhalings
More Quotes
"I'm sure as that day comes I will go and knock at the door of heaven and I know what they will say, they will look at their list and say: 'Your name is not there, can you try next door?' "I won't go next door because if I went there I know what will happen to me, I will burn for the rest of eternity. I will look for a branch of the African National Congress in that world and join it."
Nelson Mandela
Recipient of the 1993 Nobel Peace Prize.
"Afrikaner women are lower than rats, closer related to plants, just fit enough to be raped in an act of genus preservation"
Nadine Gordimer, Knighted, Nobel Prize winner.
"I hate the Afrikaner. I hate his ways, his language and of course his politics"
Nadine Gordimer, Knighted, Nobel Prize winner.
The Americans fight for a free world.
The English mostly for honor glory and medals.
The French and Canadians decide too late that they have to participate.
The Italians are too scared to fight.
The Russians have no choice.
The Germans for the Fatherland.
The Boers?
Those sons of bitches fight for the hell of it!
Amerikaanse Generaal, George "Guts and Glory" Patton
Give me 20 divisions American soldiers and I will beach Europe.
Give me 15 consisting of Englishmen, and I will advance to the borders of Berlin.
Give me two divisions of those marvelous fighting Boers and I will remove Germany from the face of the earth.
Field Marshall Bernard L. Montgomery (Commander Allied forces WWII)
"Take a community of Dutchman of the type of those who defended themselves for fifty years against all the power of Spain at a time when Spain was the greatest power in the world.
Intermix with them a strain of those inflexible French Huguenots, who gave up their name and left their country forever at the time of the revocation of the Edict of Nantes.
The product must obviously be one of the most rugged, virile, unconquerable races ever seen upon the face of the earth.
Take these formidable people and train them for seven generations in constant warfare against savage men and ferocious beasts, in circumstances in which no weakling could survive; place them so that they acquire skill with weapons and in horsemanship, give them a country which is immanently suited to the tactics of the huntsman, the marksman and the rider.
Then, finally, put a fine temper upon their military qualities by a dour fatalistic Old Testament religion and an ardent and consuming patriotism.
Combine all these qualities and all these impulses in one individual and you have the modern Boer."
Sir Arthur Conan Doyle
"Their adventures and exploits form one of the most singular chapters of modern history, and deserve a clearer record than has yet been given to them."
English historian James Anthony Froude on the Voortrekkers.
100% Boeremeisie
Skakels
Links
Soek Met Google
Search With Google
Voere & Boekmerke
Feeds & Bookmarking
Versprei Die Woord
Spread The Word
Kopieer hierdie HTML en heg dit aan jou epos of web werf
Copy this HTML for use in your email as a signature or link on a website:
Click here to see a preview.
Motorplakkers
Bumper Stickers
Ek Ondersteun
I Support
Afrikanervlag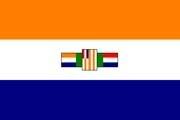 Beveg Misdaad
Fight Crime
Argiewe
Archives
Werf Statistieke
Site Stats
Gestig/Established: Aug 2004
Aantal Berigte/Total Posts: 2209
Blogrol
Blogroll
Vrywaring
Disclaimer
Hierdie is 'n privaat blog wat nie gekoppel is aan enige besigheid, organisasie of politieke party nie.
This is a private blog that is not linked to any company, organisation or political party.
Belangrik: Die nuwe Suid-Afrika Blog, of DnSA Blog sal u nooit kontak indien u nie eerste kontak gemaak het nie. Verder sal DnSA Blog nooit, onder geen omstandighede, vir lidmaatskapbydraes vra of enige ander vorm van geldelike ondersteuning nie. Hierdie blog sal altyd 100% verniet en advertensieloos wees.
Important: Die nuwe Suid-Afrika Blog, or DnSA Blog will never contact you unless you have made first contact. Furthermore, DnSA Blog will never, under any circumstances, ask for subscription fees or any other form of monetary support. This blog will remain 100% free of charge, and advertisements.